Sell Your Car Fast - How to Sell a Car Privately?
You want to sell your car fast, right?
Unfortunately, all the traditional methods of selling a car aren't very quick at all. In most cases, you'll have to wait weeks or months before you start receiving any serious offers.
Even if you think you're offering a great deal on a great car, it will likely continue to sit unsold – forcing you to shell out money for advertising it, keeping it insured and maintaining it.
Let's take a look at some of the most common ways to sell a car privately and why those methods simply don't work as well as they should.
How NOT to Sell Your Car Fast
Placing a classified ad in the newspaper.
Back when newspapers had much larger readership rates, placing a classified ad was sometimes considered a good way to sell your car fast. Today, it's mostly a waste of money.
For starters, you have to pay for the ad. In some markets, placing just a few lines of text will cost you a few hundred dollars – and it will only appear in one issue! Not only that, your ad is bound to get clobbered and buried by hundreds of other ads. There's a very good chance it won't be seen at all.
Submitting an online listing.
The big online listing websites make you think that your ad will get much more exposure. But if you've ever used one of these sites in an attempt to sell your car fast, then you know there are big problems.
While cheaper than newspapers, these ads will still charge you money to submit your listing. And when you do, your inbox starts getting flooded with emails – not from real buyers, but from spammers and scammers who try to lure you into buying THEIR products and services. And, just like newspaper classifieds, your ad gets buried by dozens of other ads, every day. Meanwhile, your car continues to sit.
Putting a "for sale" sign in the window.
Spending a few bucks on a "for sale" sign can be a good way to let others know about your car, especially if you still drive the car frequently. But once you put your information out there, you're essentially inviting strangers to call you and come to your property whenever they feel like it.
Even people who don't have any money will look inside your car's windows, knock on your door at odd hours, and pester you with questions. This isn't just a hassle – it can also be very dangerous.
The REAL Way to Sell Your Car Fast – in a Day or Less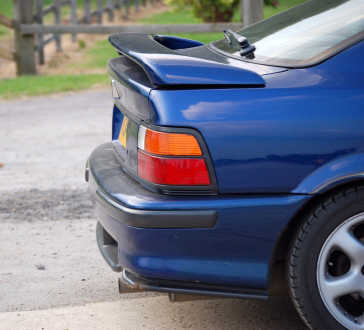 Copart Direct is changing the wall people sell their cars privately. With just one quick phone call, you can get a fast, free offer from live Copart Direct representatives – and cash in hand for your vehicle in as little as a few hours.
Here's how it works:
Request an offer at CopartDirect.com or call 1-888-883-9981. We come to pick up your vehicle. You get your cash on the spot.
We have more than 140 locations across the United States. So when you accept our offer, we can typically come to pay you for it in cash within 1 day – sometimes the same day!
Ready to sell your car fast? Call us now at 1-888-883-9981 to request an offer!