Sell a Toyota Prius For Cash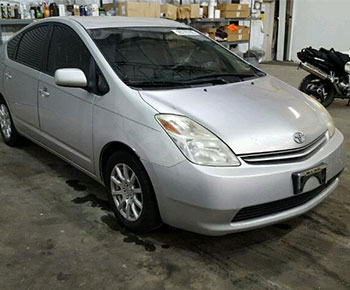 Sell your Toyota Prius for cash today and get free towing in as little as 24 hours, sometimes same day. Copart Direct is changing the way people sell cars. We're taking the effort out of a car sale: no more classified, no more meeting strangers, no more pricey repairs or cleanings. We'll buy your used or damaged Prius today.
Our Toyota car buyers make offers on the Toyota Prius every day. It's been in production since 1997, when eco-friendly cars began to take over the market. It's the first popular hybrid model of the time, and it has withstood the test of time with Toyota's famous dependability and style. It's no wonder this Toyota model is in such high demand.
We'll Buy Your Toyota Prius
We love making offers on this mid-size car because it encompasses the greener lifestyle that we promote. Selling a car to Copart Direct means your vehicle can be recycled and reused, instead of scrapped and forgotten. It's the perfect selling option for Prius owners who bought this model to care for our earth.
We buy all makes and models of vehicles, but we'd love to learn more about your Toyota Prius. We'll make you an offer on your hybrid no matter what condition it's in. Wrecked, like-new, junked or gently used, working or not-working, there's an offer waiting for you.
Call one of our Toyota car buyers today at 1-888-883-9961, or fill out the form on this page, to find out how much your Toyota Prius is worth.