Cash For Your Car - 3 Easy Steps To Selling Your Car For Quick Cash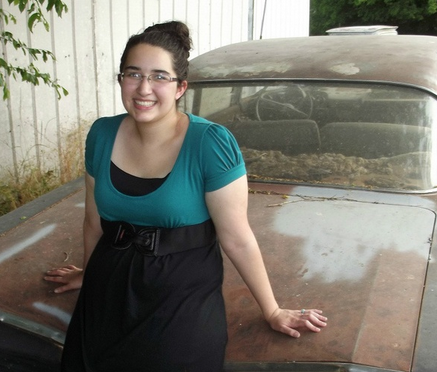 Looking for ways to get cash for your car?
Up until recently, selling a used car hasn't been very easy. With millions of used cars for sale all over the country, finding a serious buyer for a used vehicle has become an incredibly frustrating process. And unfortunately, all of the old-fashioned ways of selling a car simply don't work like they used to.
Classified ads are very costly and aren't seen by as many people these days.
Online listing sites like Craigslist will bury your ad in just hours and will often result in dozens of spam emails.
Trading in your car at the dealership is a rip-off. You will never get the full value of your vehicle – not even close.
Putting a "for sale" sign in the windshield will bring strangers to your home at virtually any time of day or night. And if you're not driving the vehicle very far, then it won't be seen by many people anyway.
All of these methods ultimately cost you time. And since your car is losing value by the day, then you're losing money too. Oil changes, insurance, repairs, maintenance – it all adds up.
Thankfully, today there is a much simpler way to get cash for your car, and it doesn't involve any of the methods above or selling it publicly at all.
How To Get Cash For Your Car - 3 Steps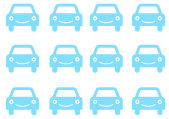 By selling to Copart Direct, getting cash for your used car is a quick, easy 3-step process:
Step 1: Request an offer.
Step 2: We come to pick up your car.
Step 3: You get your cash.
That's it!
We buy used cars and trucks all over the United States, including older vehicles and junk cars. All you have to do is contact us to request an offer. If you accept our offer (you don't have to – it's a free, no-obligation offer), then we'll come to pay you for your car and take it right away.
Here's a closer look at how it works:
Just give us a call at 1-888-883-9981 or fill out the form at copartdirect.com and we'll call you back. We'll ask you a few quick questions about your vehicle, such as the model and year. We'll use this information to make you a fast, fair offer. Remember, there's no obligation to accept our offer, and no cost for asking!
We'll take your car away! Copart Direct has more than 140 locations across the United States. We can usually come to pick up your car the day after you call us. Just let us know when is convenient for you. We can even meet you at your place of work.
You'll get cash for your car on the spot. When your Copart Direct agent comes to pick up your vehicle, they'll bring cash to pay you on the spot. Simply have the keys and title ready, and the money is all yours!
Get Cash For Your Car By Tomorrow
Ready to try it? Call Copart Direct at 1-888-883-9981 today and you could have cash in hand as early as tomorrow!